2021 Winter Ceremony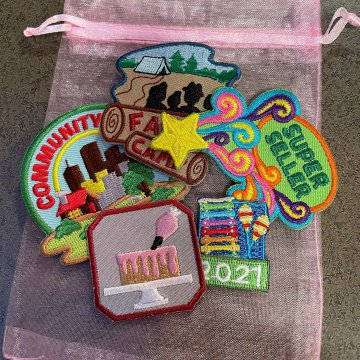 We celebrated the first half of our year with a ceremony and Christmas party!
Most of the flock completed the Cake Decorating badge while the first year Emerald/Diamond patrol earned their basics badges! All members also earned patches for various events and activities - park day, camping, fundraising, serving, Operation Christmas Child shoebox packing, and more! Thank you to our parents for supporting your daughter and congratulations to our girls for all you've done and learned!
After the ceremony we enjoyed a Christmas party that was planned, organized, and run by our first year E/D patrol! Girls were able to participate in exciting games, make Christmas crafts, and enjoy tasty food - in fellowship with friends and family!
Most importantly - let us remember that God is omniscient, gracious, and loving. Thank Him that He knew we would sin and He had a plan to save the world. Thank Him that He showed us grace when we didn't deserve it and for the love demonstrated towards us in sending His only Son into the world to take the punishment for our sins so we can have a relationship with Christ forever!