Emerald/Diamond Disc Golf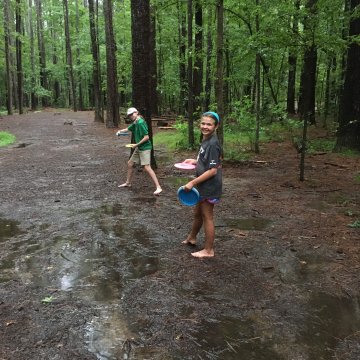 A handful of our Emerald/Diamond girls braved the rain and mud and tried their hand at disc golf at Apex Nature Park!
This course is in a wooded area and provided a challenge as the trees were obstacles in the course – often between the player and the basket. If you ask, the girls who attended might even admit their leaders were pretty good at the game!