Emerald/Diamond Spring Camp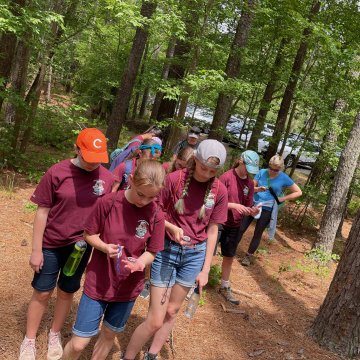 On our second Emerald/Diamond camp the girls took charge of planning and cooking!
They learned what worked and what could be improved… and how to improvise along the way. The girls spend a day at Harris Lake County park, enjoying a 5-mile hike, lunch, and then an orienteering course! We wrapped up the camp with a recap on prayer and worship led by a girl member. During this camp, many girls had their leader conferences to finish out their current rank – congratulations for be willing to work hard and learn a lot while having fun!