Sapphire Cake Decorating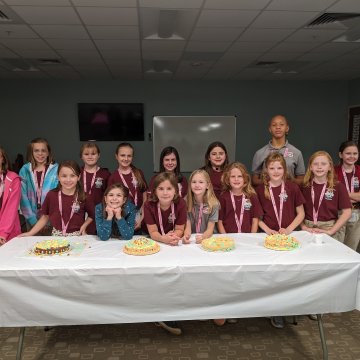 The girls had so much fun decorating their cakes to wrap up the Cake Decorating badge! Their designs were so unique and they really had fun practicing with the different types of tips!
Throughout the Cake Decorating badge, Sapphire girls learned about needed equipment and tools, how to color frosting and make it various consistencies, and learned and practiced with various tips - all of that culminating in designing and decorating cakes! They were also introduced to cake decorating trends throughout history. Another highlight of the Sapphire's in their journey through this badge was to learn more "tricks of the trade" in the demonstration by and interview of Em from (em)'s Cafe!