Modules for Topaz and Sapphire
Our Topaz and Sapphire elementary programs feature a module-based approach for badgework/life skills. Let's take a closer look this element of our ministry.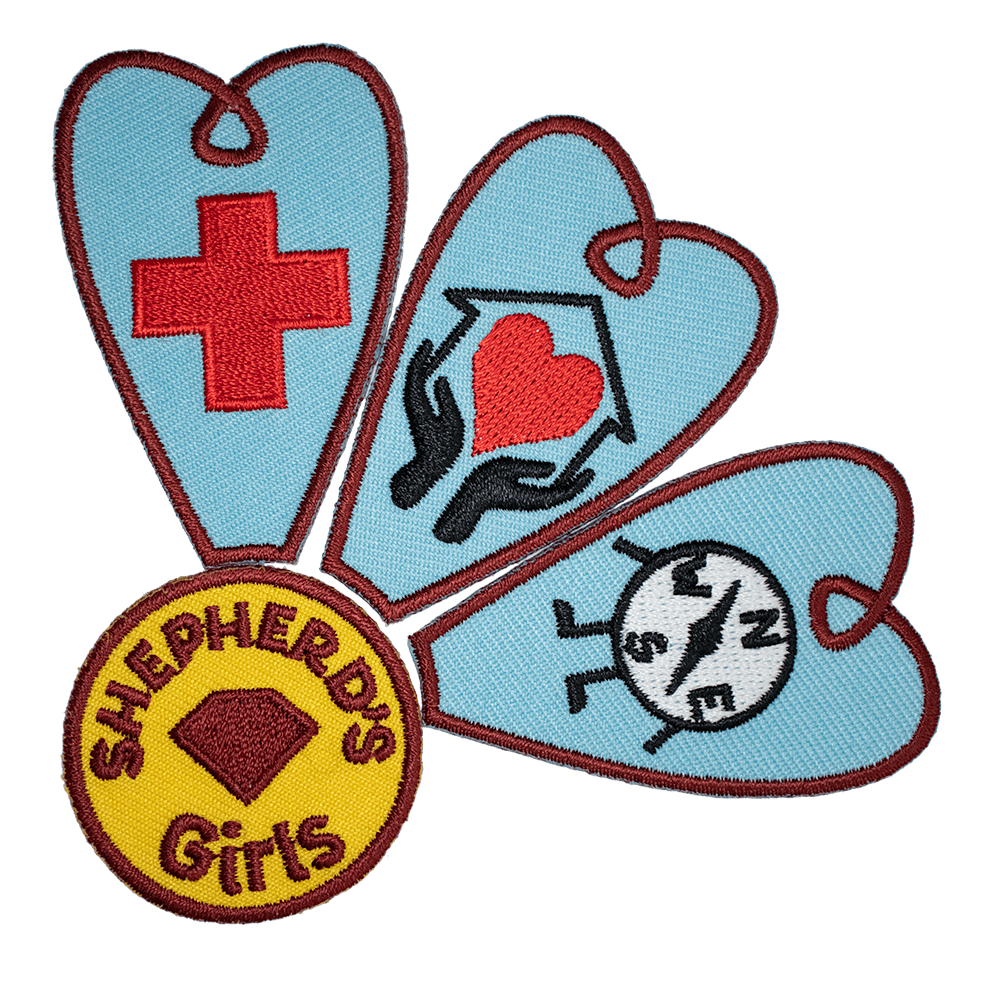 Part of the structure of our ministry is organized badgework—-where badges set out a series of items that a girl member must learn about, complete, participate in, or otherwise explore. Working through these badges as a group or individually is a major means by which we cover various practical life skills, provides a framework for girls to lead in, and provides an opportunity to expound Christian worldview on a diverse range of topics.
For the elementary girls, we offer elective badges in a variety of topic, and they will typically complete one a year as a group. Instead of using more badges in the squad meeting, we have designed a series of modules.
The modules are a nine-topic sequence spread over three years. Both Topaz and Sapphire are three year programs, so the modules repeat on a three-year basis. The Sapphire level has additional complexity for those upper-elementary girls, ensuring that returning members keep getting new experiences, even in their fourth elementary year.
These modules include:
| Year 1 | Year 2 | Year 3 |
| --- | --- | --- |
| First Aid | Common Cents | Good Citizen |
| Family & Home | Cooking & Nutrition | Fitness & Health Living |
| Hiking & Nature | Water Safety | Weather & Emergency Preparedness |
All girls in Topaz and Sapphire complete the same year of modules. Year 2 is the module set for 2021-2022.
These modules are inspired by nine of our core Emerald/Diamond mid/high badges. Those badges themselves are representative of basic topics in universe of organizations in the scouting tradition: outdoor skills, preparedness, stewardship, and citizenship. A future post will cover these in some more detail.
Modules are designed to be manageable for both the girl and their leaders. The basic lesson plan structure is mapped out in the module, each having between two and three weeks. There are certain basic topics always covered each week, and then a number of alternate items that can be chosen from to best address individual interests and group practicalities. The intention is that a girl with good attendance will complete the requirements for the module during our regular meetings. However, each module includes the necessary pieces for a girl and parent to individual make up the module or pieces of the module.
Each module is recognized with a petal, which are collectively assembled on the front left-hand side of the Topaz or Sapphire vest.
Flock members can view the particular requirements of each module on the Topaz Achievements and Sapphire Achievements pages of the Flock Portal.
Post revised with further detail about module rotation